COVID-19 UPDATE
In the absence of traditional trivia nights our lives do not have to be completely trivia-less. Check out QuizNightHQ's guide to Isolation Trivia + Games. It contains plenty of ideas to get your friends, family and workplaces engaged in an online quiz night or online video fun.
Why, Why, Why?
Raising Money
Social Night
Easy – everything you need right here at Quiz Night HQ
When thinking of running a Quiz Night full of trivia, games, prizes, auctions, eating and drinking you may think "This is all waaay too much for me to organise!" It can be overwhelming. But this is where the anxiety ends. QuizNightHQ was specifically created to make running a Quiz Night a breeze. Everything you need to know and do to hold a Quiz Night can be found here.
Quiz Night's are fun, interactive, great social events and above all they are an opportunity for your club/organisation to raise some serious cash. Generally, people thoroughly enjoy a well-run, engaging Quiz Night. Using QuizNightHQ's information and products will guarantee an enjoyable evening for both participants and those organising. It will make you want to run another one after the success of your first!
Think of the Money You Could Raise!
The table below demonstrates some of the ways you can raise money on the night and approximately how much you would earn from each of them.
A successful Quiz Night with around 100 attendees can expect to raise upwards of $3000 – just check out QuizNightHQ's Guide to Fundraising for more specifics, ideas and many helpful hints.
A Great Social Night Out
Trivia is a great social game. Many people enjoy getting together in teams and competitively testing their knowledge. Nothing compares to the challenge of recalling completely unimportant information or the joy of proving a teammate wrong when your correct answer is announced.
Let's not be coy though, there are those that shy away from trivia and quiz nights – that's where Quiz Night HQ comes in. The suggested games in the Ultimate Fundraising Guide will give even your biggest 'Trivia-Scrooge' a smile on their face. The aim is to have people walk away from your event wanting more. Annual events or even more regular quizzes can be very successful for your organisation and are well worth putting in the hard-yards early. Although, once again Quiz Night HQ is here to make the difficult aspects of your event easy.
Here at Quiz Night HQ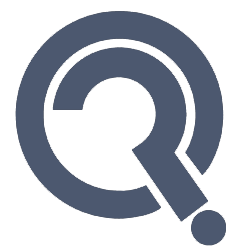 The Creator is your first step to getting the Quiz Night organising underway.
The Marketplace is where you will find all the trivia you need to run the night. Table Questions, Trivia Rounds. Plus FREE Templates for Scoring, Requesting Donations, Silent Auctions and Games. Also, the Marketplace provides templates for creating your own Trivia Rounds.
The Guides at QuizNightHQ will provide you with all the knowledge you need to organise and run your event . This is something you can do! You don't need to pay someone big bucks to organise it all for you. See below for a list of the guides and details on what you will find in each one.
This is the conclusive checklist for EVERYTHING required to plan, organise and run a successful trivia quiz. From the smallest details of organising who's setting up tables to booking a venue or seeking donations to sourcing questions. Using the Quiz Night Creator will save you the headache of worrying, 'Have I forgotten something?!' It's all here!
The Quiz Night HQ Marketplace is full of products for use at your Trivia Quiz or any event requiring some fun competition. From Trivia Rounds to Picture Table Questions, the marketplace has a wide variety of products to fill out the trivia component of your event.
Quiz Night HQ's comprehensive guides cover all the details of planning, organising and running a Trivia Quiz Night. They are detailed and provide access to FREE templates for running Silent Auctions, the scoring of your quiz and much more. If this is your first time running a Trivia Quiz then here is absolutely everything you need to know…
Please comment below with any other reasons you think a Quiz Night is the way to go! Why would you run one? Or if you have any questions, let us know.